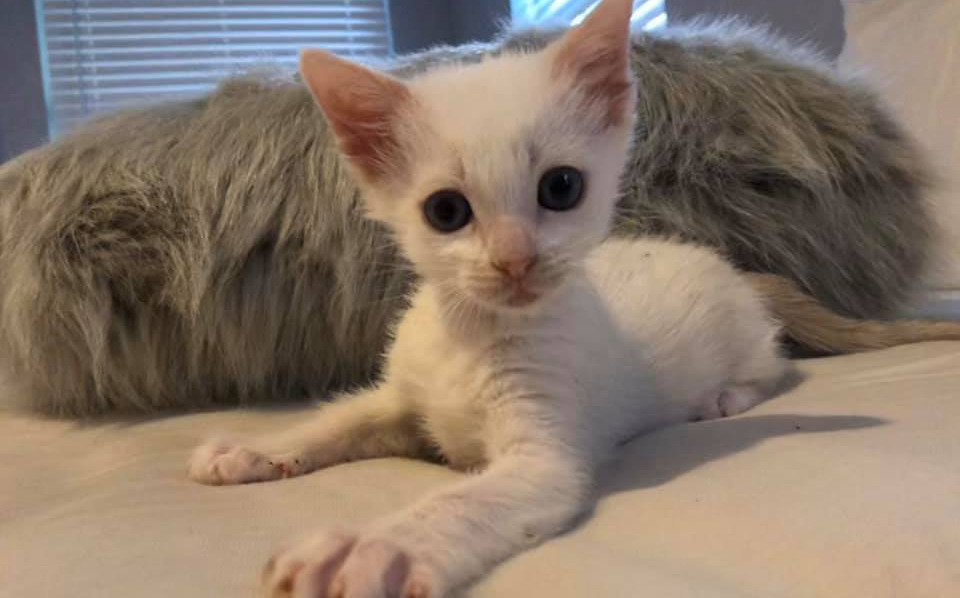 Northshore Humane Society is always looking for people to open their hearts and their homes to our animals, if even for a short time. Companion animals require foster care for a variety of different reasons or just to make room for other rescues looking for a second chance and a permanent loving home.
Some animals require foster care for medical reasons or rehabilitation, while others need a temporary home due to restrictions caused by their age, whether it be too young or too old, and some just need to be placed with families in order to become socialized and ready for permanent placement.
To become an NHS foster parent, please fill out an online application HERE.

About the Foster Program
Goal
Your goal is to help animals outside of the shelter environment who are underage, sick, or under-socialized so that they may become healthy, adoptable animals.
How Much Does It Cost?
Northshore Humane Society provides you with all of the supplies needed to care for foster animals. This includes food, litter, and medical care.
Duties
You will take underage, sick, injured, or under-socialized animals to your home until they are old enough, well enough, or ready for adoption.
Qualifications
Foster parents transport animals to medical appointments at our clinic, to pick-up of monthly prevention and/or drop off for meet and greets with potential adopters. When necessary, it is required to have a room or space in your home where the foster animal(s) can be isolated from your own pets.
Time Commitment
Varies depending on the animal. Average stay is two weeks but can vary.
Contact
These animals are full of heart and are sure to melt yours. If you have any questions or would like more information on fostering, please contact us at 985-892-7387 x 2 or by email at rescue@nshumane.org.
To become an NHS foster parent, please fill out an online application HERE.