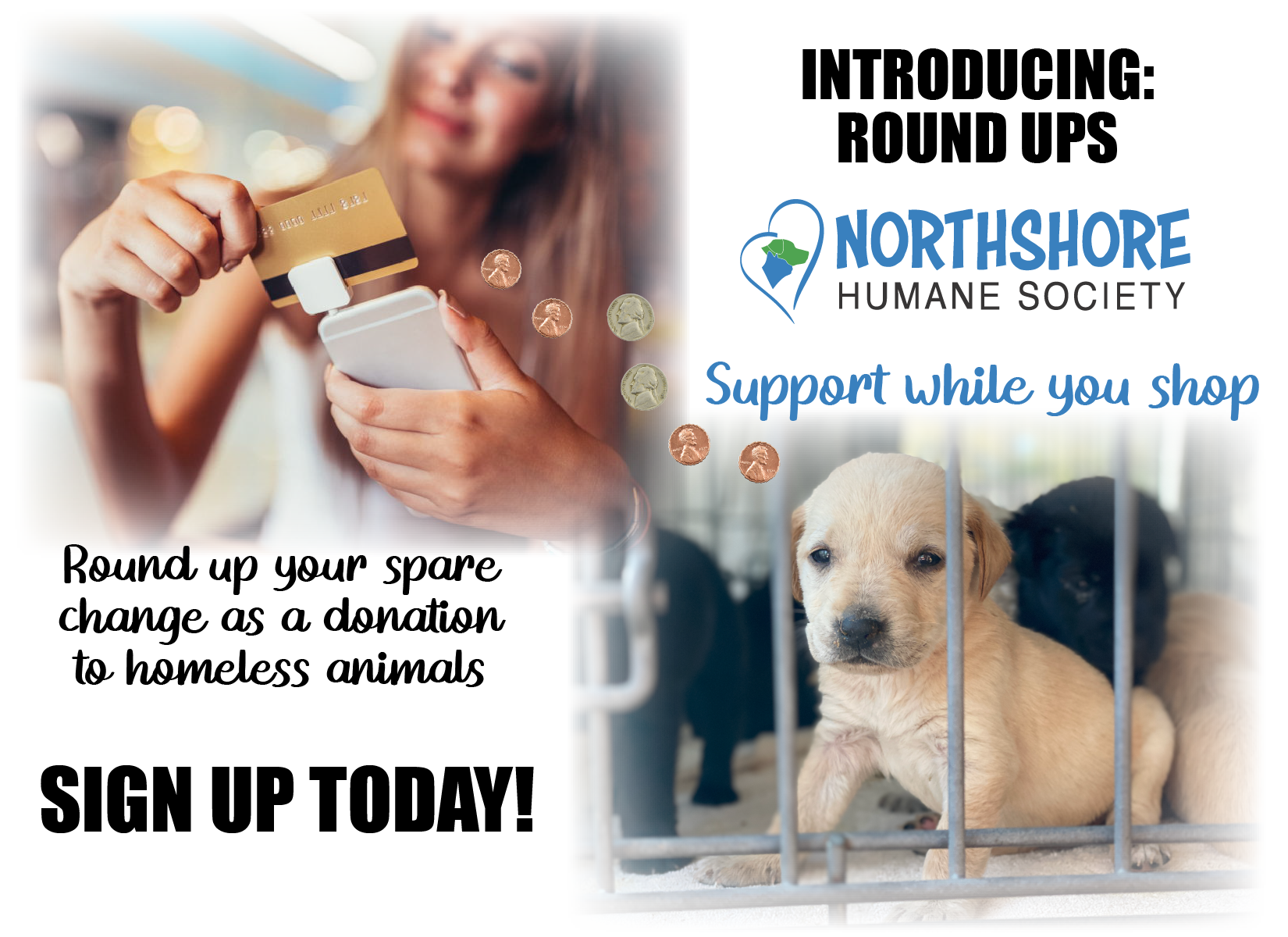 Your spare change can help save lives! Our new round-ups donation program allows you to support the animals of Northshore Humane Society while making everyday purchases. Every purchase you make with your debit or credit card will round up to the nearest dollar, donating your spare change to our homeless animals! 
It's as easy as 1,2,3: 
Register and add your card

Set a giving cap

Shop as usual!