As a no-kill rescue, our staff learns a lot about the personalities of each of our dogs and cats, naturally growing closer to them the longer they are with us. Our Staff Pick of the Month not only allows our team a way to express their love for a particular animal, it also gives potential adopters a more in-depth look into their personalities. Let our expert staff find you the perfect pet today!
This Month's Staff Pick: Momma P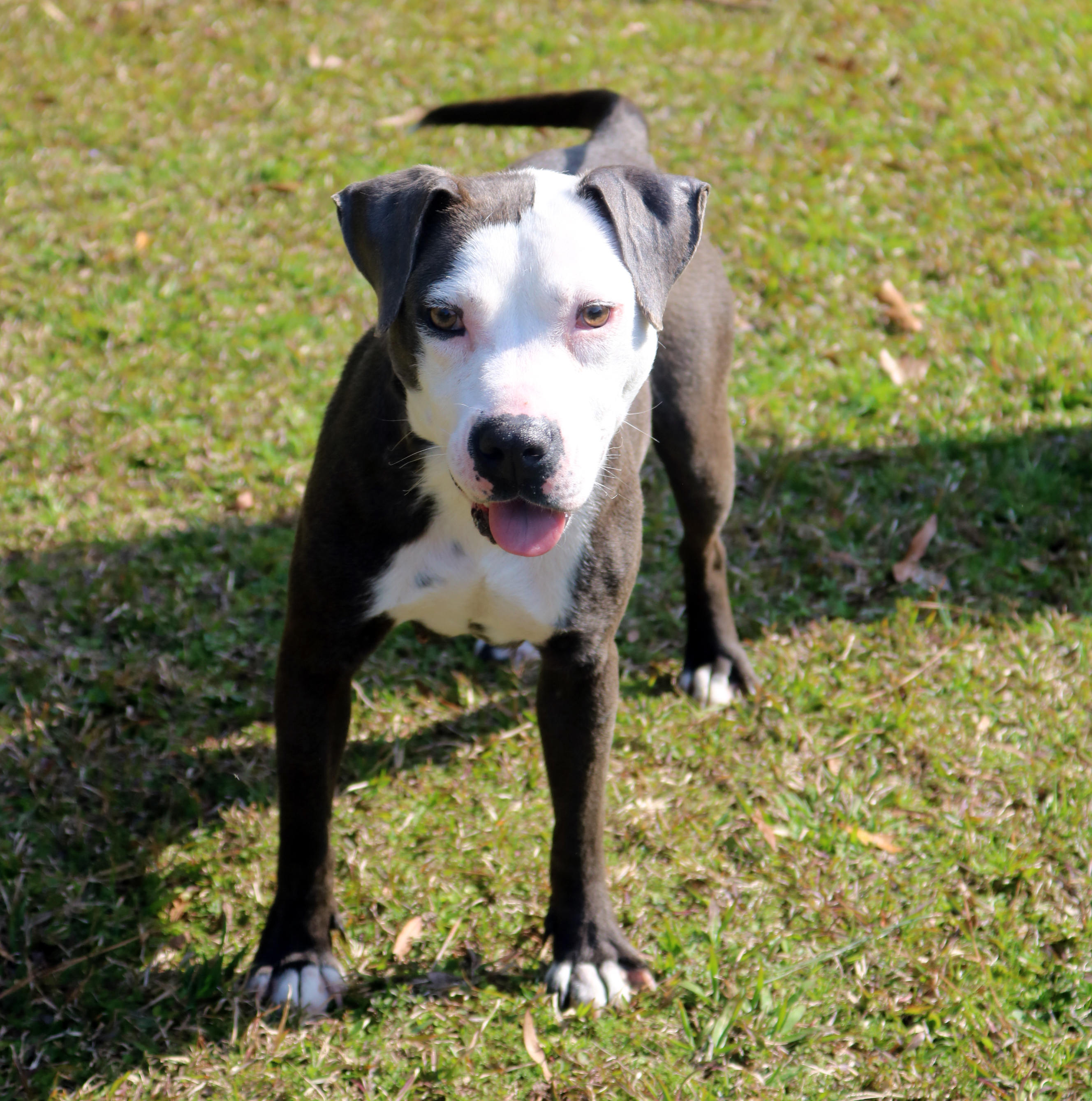 The Story of Momma P
Momma P is a three-year-old medium/large breed mix who was found wandering the streets homeless. A kind lady picked her up and brought her to our rescue hoping her owners would come looking for her. Unfortunately, no one ever came and so Momma P was placed up for adoption. In addition to being homeless, Momma P was also suffering from heartworm disease, a disease if left untreated, is always fatal. Momma P successfully underwent treatment and has been looking for her second chance for several months now.  
Although our shelter is full of many animals deserving of a loving, forever home, Momma P is extra special to us!!! This love bug adores people and animals of all ages. She is our go to girl for visiting schools and offsite events. Momma P would be a great fit for any home as she loves to run and play or just be a couch potato, begging for snuggles. Come meet this precious pup today and fall in love instantly!
---
If you are interested in adding this month's staff pick to your family or have any questions, please reach out directly to our rescue team by calling (985) 892-7387 x 3, emailing rescue@nshumane.org or simply stopping by to meet him in person today!
Northshore Humane Society is located at 20384 Harrison Ave. in Covington, Louisiana. We hope to see you soon!