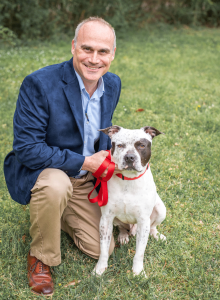 CEO
Mr. Bernier most recently served as Chief Operating Officer for the Second Harvest Food Bank in the Greater New Orleans area, where he was responsible for the nonprofit's operations, programs, community kitchen, transportation, and facilities functions. Previously, he served on the Board of Animal Assisted Therapy Services in Connecticut, a group that provides canine and equine therapy to people with physical, cognitive, psychosocial, and emotional disabilities as part of their other, ongoing treatment plans.
In 2010, he was Chief Operating Officer for the Connecticut Food Bank, and in 2008, after 20 years in the field of corporate transportation and logistics, he entered the world of nonprofit organizations as Director of Operations for Easter Seals Goodwill in New Haven, CT.
A native of Connecticut, he received his BA in Business Administration from Central Connecticut State University.
He currently resides in Covington, LA with his wife Lori, daughters Kaycie and Madalyn, sons Rhyan and Khyle, and their dogs, Max and Chase.