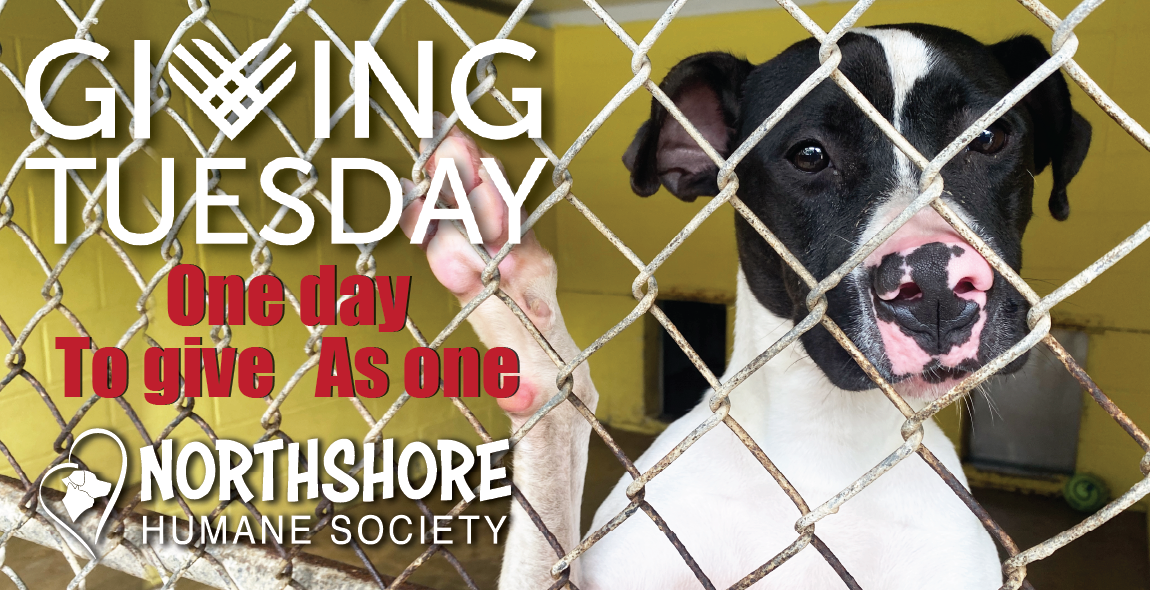 Please help by donating on this global day dedicated to giving back!
After Black Friday, Small Business Saturday and Cyber Monday is #GivingTuesday, a Global Day to GIVE! In the spirit of the season, people across the globe will contribute to their favorite charities.
This year's Giving Tuesday is Tuesday, November 28th. Donations made before or on this day, will directly benefit our no-kill rescue and all of the homeless animals in our care. As an independent, non-governmental charity that does not receive any tax funding, donations on this day are extremely important to our mission to save lives.
HOW YOU CAN HELP:
1. DONATE: You can donate through the Facebook campaign here: https://www.facebook.com/donate/24946238981642327/ or directly through our website here: https://northshorehumane.harnessgiving.org/campaigns/12797
2. CREATE YOUR OWN FUNDRAISER! You can create your very own fundraiser directly on your Facebook profile and collect donations for our homeless animals! Do it on Giving Tuesday, allowing our reach to expand even further. Get started here: https://bit.ly/3tTcGgy
3. LIKE/COMMENT/SHARE our posts on Giving Tuesday!