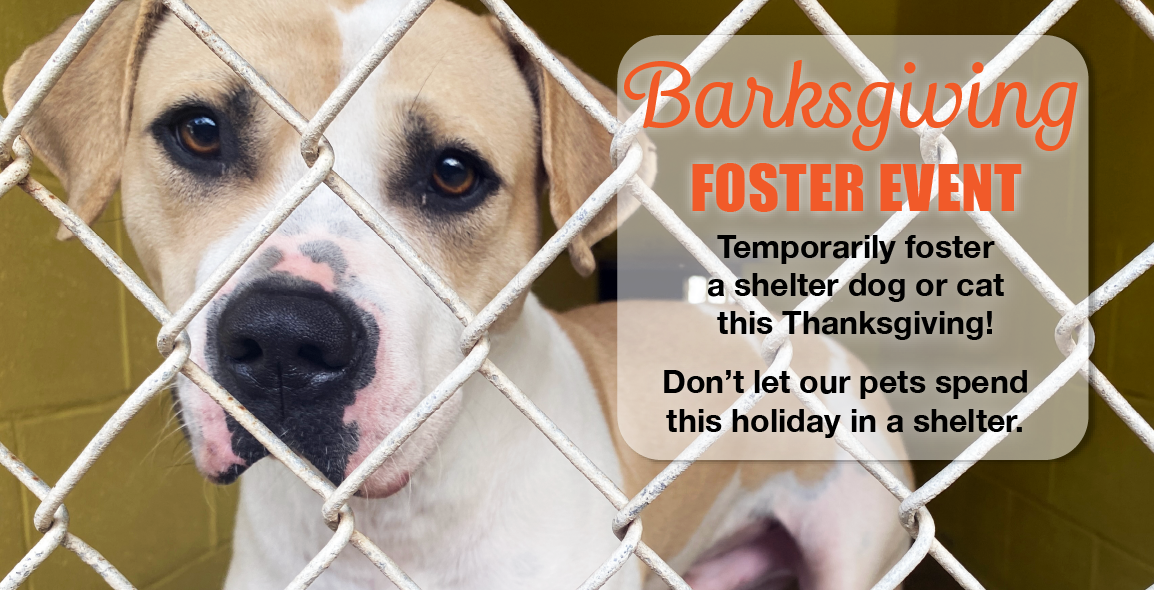 Our shelter has very limited hours Thursday - Sunday of the Thanksgiving holiday. After our dedicated animal care staff have cleaned, fed, and watered all our animals, they will turn off the lights and leave for the comfort and warmth of their homes. Once they are gone, the animals will be alone.
We're looking for temporary, loving families to take a shelter dog or cat over the Thanksgiving holiday. Together we can make sure 100% of them feel the warmth and comfort only a home can bring, even if only for a few days.
🦃 Simply show up on the pick up day of your choice. We will have staff and volunteers ready to show you around to find the perfect Thanksgiving guest for your family!
🦃 Pick up will be Tuesday, November 21st or Wednesday, November 22nd
🦃 Return the animal Saturday, November 25th or Monday, November 27th
🦃 All supplies including food, toys, litter, kennels, etc. can be provided!
AVAILABLE DOGS: https://www.northshorehumane.org/dogs
AVAILABLE CATS: https://www.northshorehumane.org/cats
---