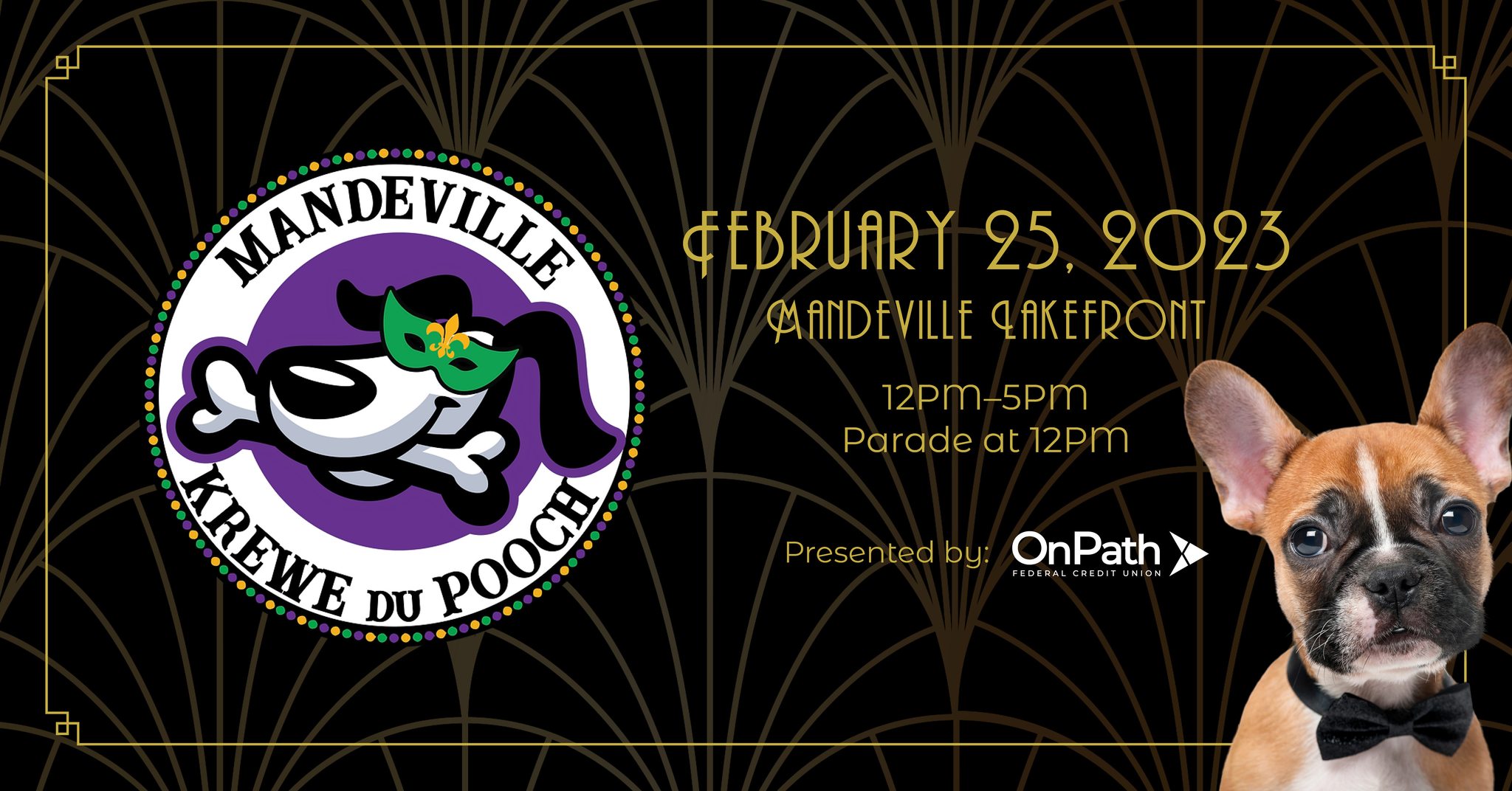 We're excited to partner with Krewe Du Pooch again this year for their 2023 dog parade!! In addition to marching with several of our pups and adoptions on-site at their after party, our rescue assists in providing all volunteers for the day of the parade.
If you would like to get involved by becoming a KDP volunteer, click here: https://bit.ly/3VJYvps
---
More info on the parade:
Experience the glitz and glam of the ruff-ruff Roaring Twenties with 2023 Krewe Du Pooch: "Great Gatsby by Krewe du Pooch!"
The 2023 walking parade and costume contest will take place on Saturday, February 25th at 12PM along the Mandeville Lakefront. If you're a dog owner who would like to participate, register here: https://www.krewedupooch.org/
In addition to our parade and costume contest sponsored by OnPath Federal Credit Union, parade goers can also enjoy a FREE live concert with live music, on-site pet adoptions, local food & drink vendors, plus all sorts of fun activities for the entire family!
Now in its fourth year, KDP was founded by the Old Mandeville Business Association in partnership with the City of Mandeville to serve as support to local businesses and animal rescue organizations. Please show your support by registering to participate in our parade or by visiting them during KDP!
Ladies, gentlemen, kiddos, and pups, let's see your best 1920's-inspired frocks as we take it to the streets for another year of puppy love!
---