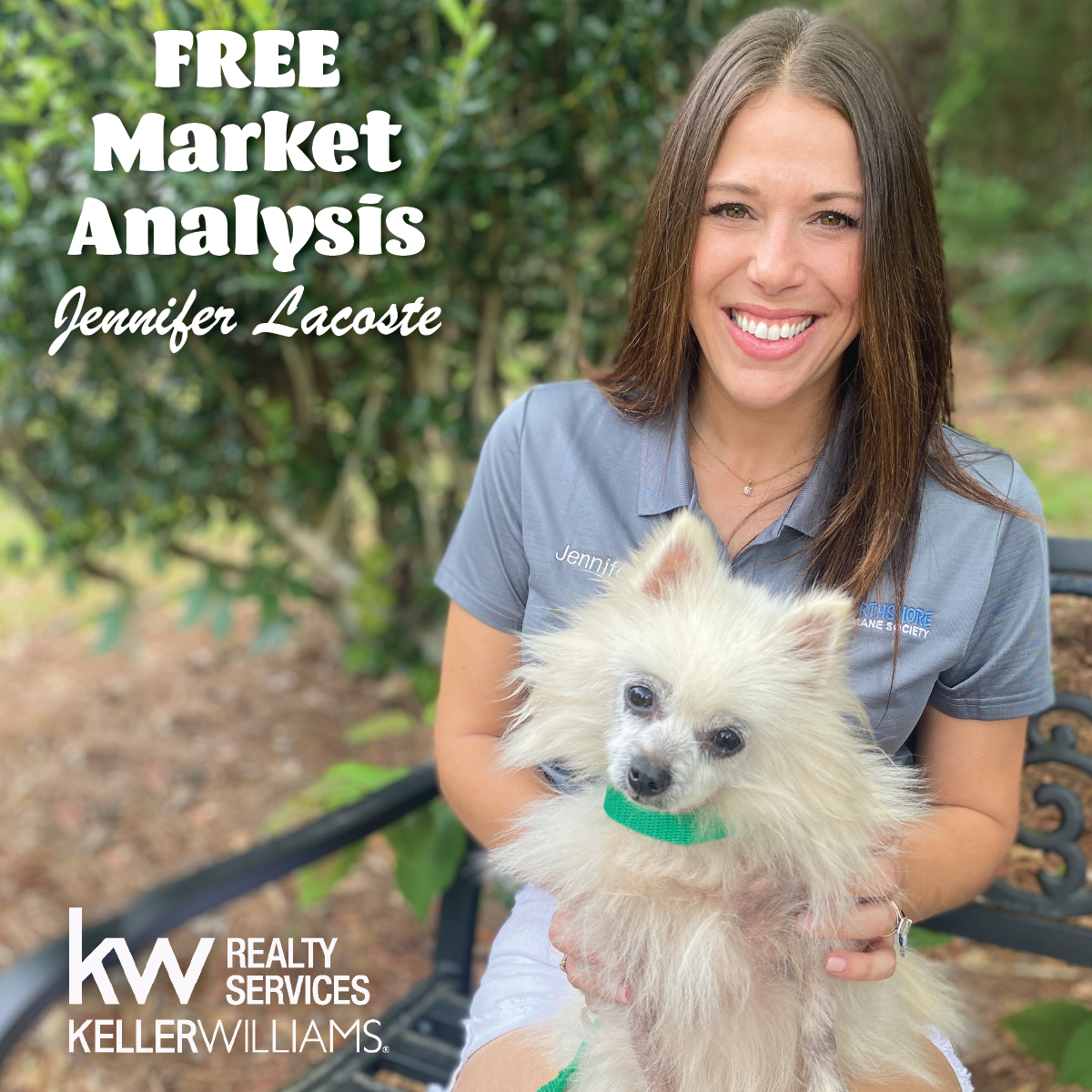 For the month of September, NHS Corporate Sponsor and Licensed Realtor, Jennifer Lacoste, is offering free market analyses on your home or property. Jennifer will also make a donation to our homeless animals for each analysis completed!! No agreement, contract, or purchase necessary.
🏠 Home, land, or potential investments
🏠 Market Analysis (also known as a CMA) will include a a structured review of your home's value in its current condition. This assessment will break down the current market in your area and help determine the sales price of your home in today's market.
🏠 Also included in the analysis will be recommendations to help add value to your home, a complete overview of the selling and showing process, and a break down of how fees work to understand your net gain. 
This is a perfect opportunity if you are interested in selling in the near future or simply want an expert opinion on the value of your property. Call/text Jennifer at (985) 373-4927 or email jlacoste@kw.com to get started today!!