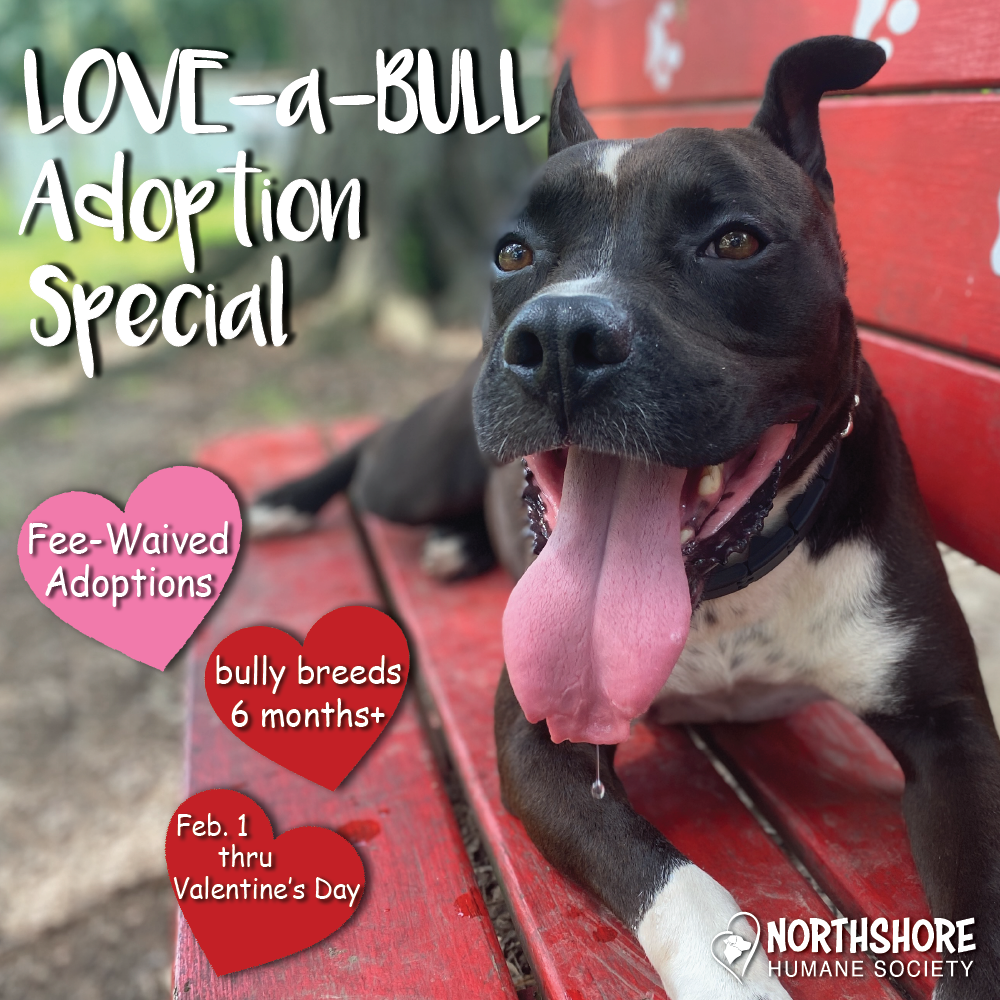 This Valentine's Day (2/1-2/14), we're waiving all adoption fees for any of our bully breeds ages six months or older. We have dozens of Love-a-Bull big pups waiting to find their perfect valentine!
💕 No prior approval is required. You can simply stop by and we'll show you the pups that apply for the special.
💕 See all adoptable dogs and apply here
💕 Adopters must purchase at least one month of prevention and microchip registration
Spend your heart-filled holiday with the unconditional love of a big breed baby!