Program Overview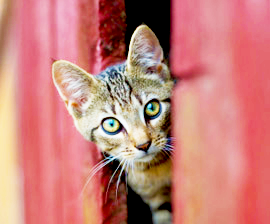 Many of us know that cats, especially strays, like to have their independence and don't really like to be domesticated or approached by humans, but, without interference, these cats could go on to produce hundreds of litters and thousands of additional stray cats. These community cats are often found in our trash, abused by unwelcoming residents, or find their fate in traffic.
In an effort to control the feral cat population and give these cats the freedom and independence they desire, St. Tammany Humane Society offers a feral spay or neuter for only $42. Residents catch and bring in community cats for sterilization and then release them back to their original location. In just 5 years, since the program began, the St. Tammany Humane Society has neutered more than 6,000 cats!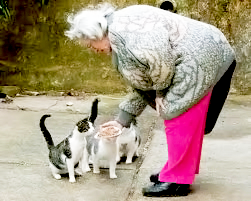 If you have a barn, trash, or burn piles, you probably have feral cats. Feral cats are great at controlling the rodent population, but can sometimes overpopulate themselves. If you would like to keep your feral cats, without the worry of adding to the problem, please trap and bring in the cats, and we will fix them.
 
You have questions? We have answers!
Do I need an appointment to have the cat fixed?
Yes, it is required to have an appointment in order to get the cat fixed.
Why do they have to be in a trap?
It is a requirement to go through the feral cat program. Also because they are wild cats. The trap makes it easier for the surgery techs to handle the cats to sedate them rather than reaching in a carrier and grabbing them. We rent traps in the clinic for $2.00 per day.
Why do they have to clip the tip of the left ear?
If caught again it will let the vet know that the cat has already been fixed. With cats, it is impossible to just look to figure out whether or not the cat has already been fixed. Rather than having to surgically open the cat up again, you can just look at the ear.
What vaccinations are included with the feral cat program?
While your feral cat is being fixed, we also administer a rabies vaccine.
Will I receive a rabies tag for the cat?
No rabies tag will be issued for the feral cat. We will only issue the tag if requested by the client.
Why aren't pain medications sent home with the cat?
A pain shot will be given to the cat after surgery. Becasue feral cats are hard to catch again, no pain medications will be sent home.
For more information or to schedule your feral cats' surgery, please call 985-892-PETS
The Feral Cat Fix Project, like all of our programs, relies solely on the contributions of friends and supporters like you. To give to the Feral Cat Fix Project, call the humane society at (985) 892-7387 or mail your check to STHS: 20384 Harrison Ave. Covington, LA 70433