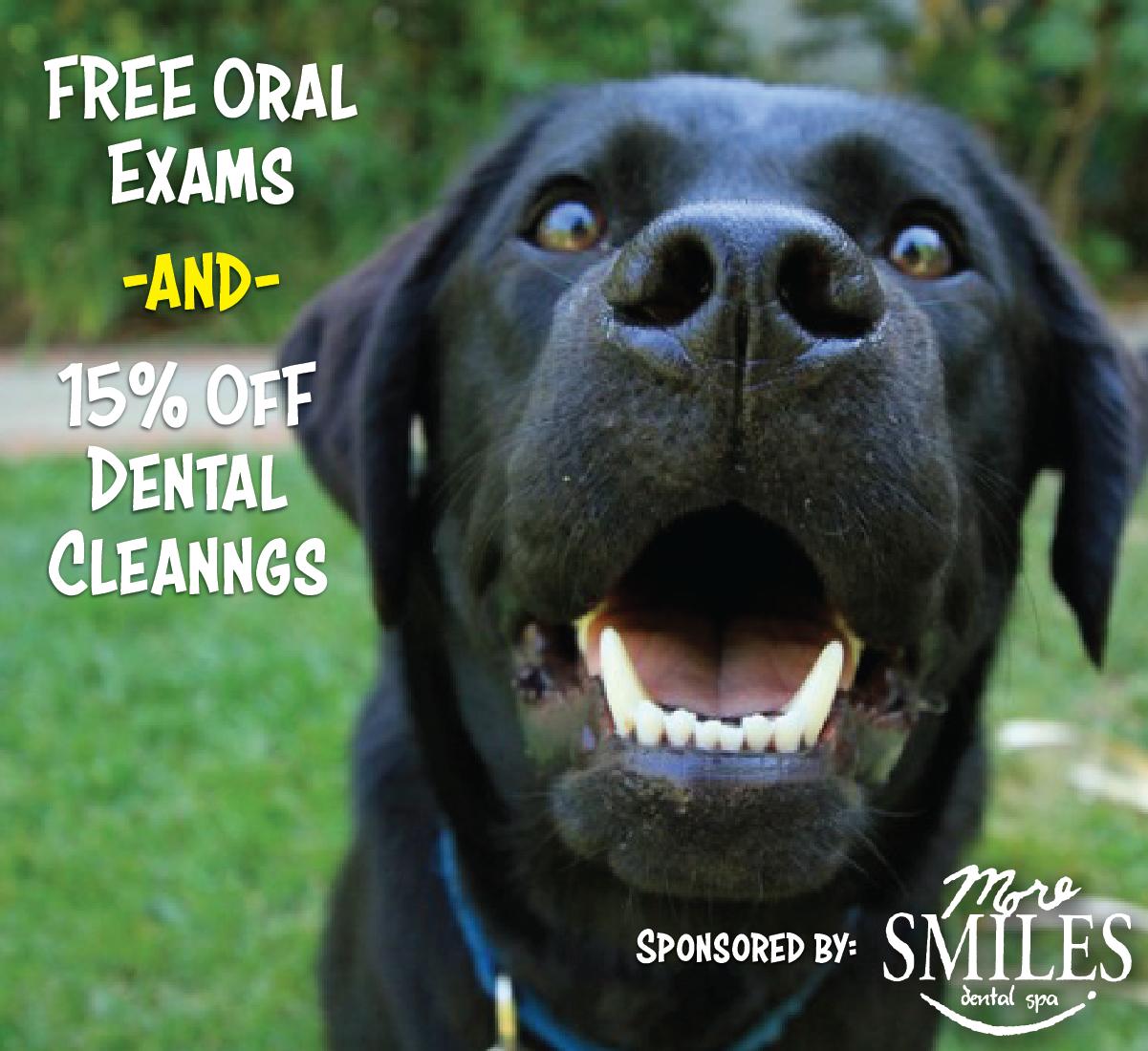 During the month of February, all dental cleanings performed at our community veterinary clinic will be 15% off the regular price!
Dental cleanings include ultra sonic scaling and polishing of the teeth and fluoride treatment. Additional services that are not a part of the special can be added at an additional cost. These can include extractions, nail trims, anal gland expressions, labwork, etc. 
To take advantage of the 15% discount, please schedule an oral health exam for an estimate and to ensure all necessary vaccines are current. Thanks to More Smiles Dental Spa, we're also offering these exams free during the month of February!
---
For additional information or to schedule your free oral health exam, please call/text (985) 892-7387, email clinic@nshumane.org or request through our PetDesk app today!